Provence Rosé
Miraval Provencal Rosé
The Rose wine has been made popular by the Kardashian. It's about the only thing, this show will have been of any value. Meanwhile, celebrities rushed to France with their banknotes open to grab any wineries they could.
Angelina Jolie and Brad Pitt bought the notorious Miraval Château with the vineyard near Aix-en-Provence, they even got married there.
The Miraval Provence Rose offers peach, strawberry, and raspberry flavors and subtle aromas of wild berries. Its orangey-pink color will make your gathering send cheers and clamors of joy.
Pairs perfectly with Brie and Camembert cheeses add some Bruschetta and you have a great "Happy Hour." Try it with smoked salmon, even grilled salmon it will send you one step closer to Nirvana.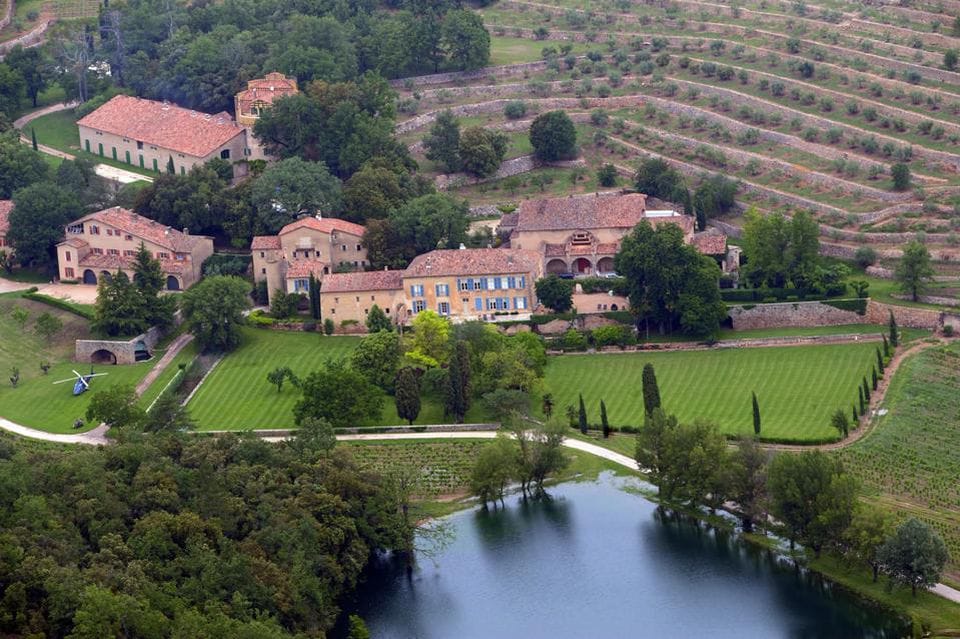 Le Chateau Miraval