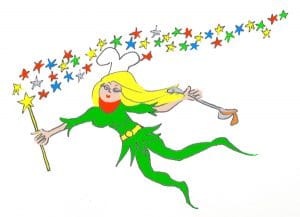 Sophie and Pierre are a French couple living in Los Angeles who are united together after the loss of both their fortunes. Sophie, a trained chef, convinces Pierre, a former restaurateur, that he would make a superb majordomo. Pierre has no objection to a steady diet of gourmet meals and access to well-supplied wine cellars.
The two quickly become the most sought-after pair in the business, selecting for themselves the extraordinary homes they will live (and work) in and choosing their moments of (usually sudden) departure. Their employers range from tipsy philanthropists to eccentric superstars, whose social ambitions rely on Sophie's sophistication and Pierre's discretion.
Sophie's dedication to perfection, however, doesn't allow any faux-pas from the Madams, and Pierre's scheme to make an easy million never turn out quite as he expects. Quick changes will lead the two adventurers through situations that are bizarre, hilarious, and even suspenseful, lifting a corner of the drapes hiding the private worlds of the super-rich.
Bonjour, Never Land follows the couple through five novellas from Los Angeles to Santa Barbara, San Francisco, Florida, New York, Houston, and the French Riviera. A work of fiction, the novel is set in the early 1990's and contains real locations and events.
The authors Philip and Stella worked for five years as a couple in the homes of wealthy families, and famous artists, including the King of Pop Michael Jackson. The characters and situations in their story are inventions drawn from that rarefied world as they knew it.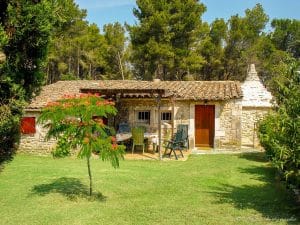 Sophie and Pierre's dream a Mas in Provence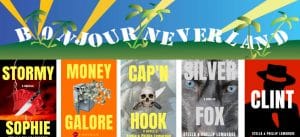 While 'Bonjour, Never Land' is based on real events, lived by the authors, names, characters, dialogues, characterizations, incidents, locations, have been invented and fictionalized in order to dramatize the story and are the products of the authors imagination. Any resemblance to actual persons, living or dead, businesses, companies, events, or locales is entirely coincidental. The fictionalization, or invention of events, or relocation of events is for dramatic purposes and not intended to reflect on actual living or dead characters, entities or organizations, past or present. This novel is not intended to right any wrongs or 'set the record straight' regarding past events or actions but is intended to entertain. This is a work of fiction.
Stella and Philip Lemarque