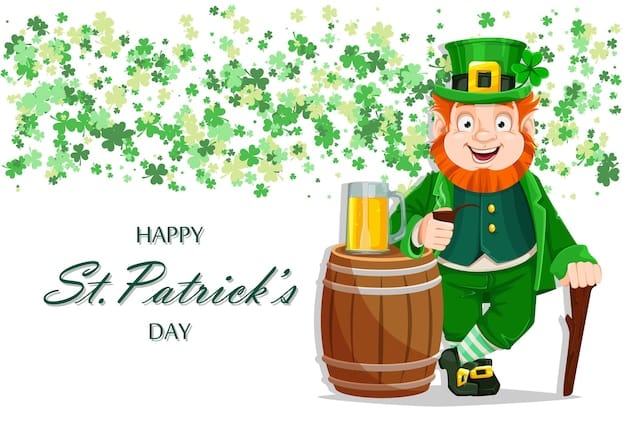 In contrast to the merry-making in the United States, March 17 has been a more holy day than a holiday in Ireland. Since 1631, St. Patrick's Day has been a religious feast day to commemorate the anniversary of the 5th-century death of the missionary credited with spreading Christianity to Ireland. For several centuries, March 17 was a day of solemnity in Ireland with Catholics attending church in the morning and partaking of modest feasts in the afternoon. There were no parades and certainly no emerald-tinted food products, particularly since blue, not green, was the traditional color associated with Ireland's patron saint prior to the 1798 Irish Rebellion.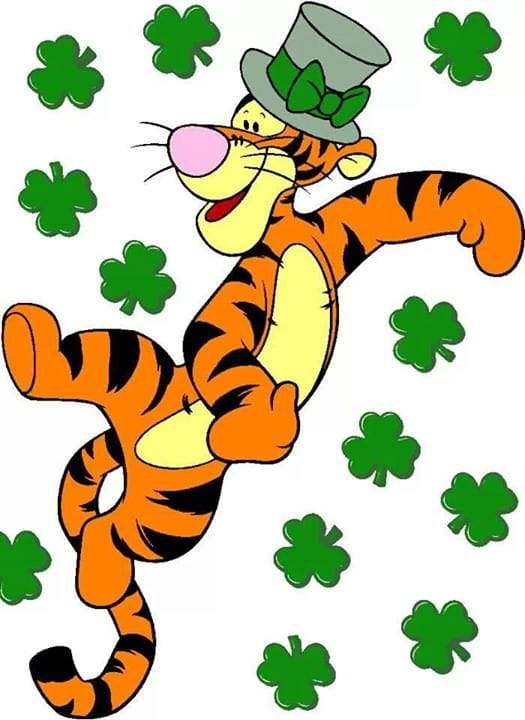 Ironically, it was a band of Redcoats who started the storied green tradition of America's largest and longest St Patrick's Day parade in 1762 when Irish-born soldiers serving in the British Army marched through lower Manhattan to a St. Patrick's Day breakfast at a local tavern. The March 17 parades by the Irish through the streets of New York City raised the ire of nativist, anti-Catholic mobs who started their own tradition of "paddy-making"on the eve of St. Patrick's Day by erecting effigies of Irishmen wearing rags and necklaces of potatoes with whiskey bottles in their hands until the practice was banned in 1803.
Corned Beef and cabbage.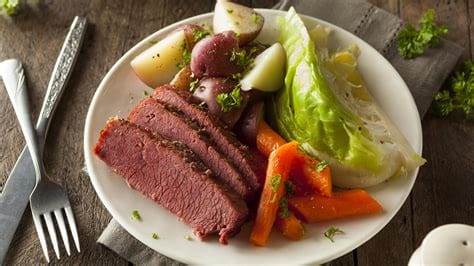 The meal that became a St. Patrick's Day staple across the country—corned beef and cabbage—was an American innovation. While ham and cabbage were eaten in Ireland, corned beef offered a cheaper substitute for impoverished immigrants. Irish Americans living in the slums of lower Manhattan in the late 19th century and early 20th, purchased leftover corned beef from ships returning from the tea trade in China. The Irish would boil the beef three times—the last time with cabbage—to remove some of the brine.