The 5 Books of Bonjour Never Land Series
          
 Book-1 Stormy Sophie    Book-2 Money Galore    Book-3 

Silver Fox

Bonjour Never Land Trilogy (3-Book Series) now on Amazon
Publications scheduled Spring 2021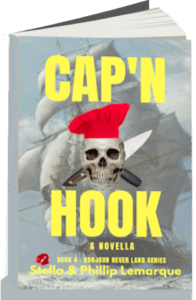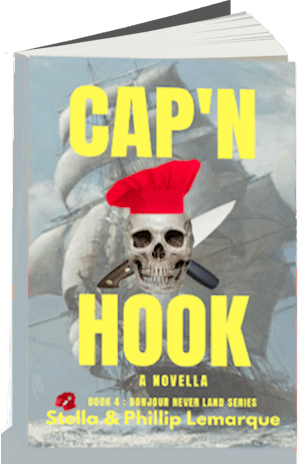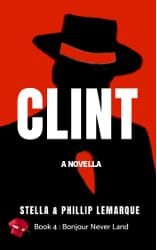 Book-4 Cap'n Hook        Book-5   Clint  
The Authors: Stella Lemarque & Phillip Lemarque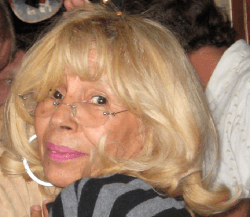 Due Spring 2021
the CRAZY RICH KITCHEN DIARY
                                                  
A Peek at Bonjour Never Land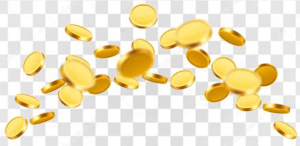 Click on those gold coins to get a glimpse at Sophie and Pierre's playgrounds
Sophie and Pierre lose their respective fortunes. Their love sustains their dream, a * Mas in Provence.  To live with love and freshwater "Vivre d'amour et d'eau fraîche" is fine for a while. Will soon need a permanent remedy. Sophie a professional chef finds the answer––cooking for private homes. An answer, which will propel the couple to incredible situations, bizarre, hilarious, and even dangerous & suspenseful adventures. The scoundrels could never have dreamed of how bizarre,
  t

he world they knew well before their misfortune, become their everyday life––the world of the crazy rich and famous. The Series Bonjour Never Land depicts the scoundrels' adventures in this world hidden from most folks. Book-1 Stormy Sophie and Money Galore Book-2 of the Series are available on Amazon. Book-3 Silver Fox with Ghost Galore Stories is now available on Amazon.
Herbs for Life Cinnamon Now on Amazon
 
If you enjoyed The "Devil Wears Prada," "Nannies Diary" and "Crazy Asians." Similarly, you'll love "Stormy Sophie," Book-1 of our series Bonjour Never Land. Sophie's hot temper and Pierre's complacency for a well-supplied wine cellar. Therefore it leads the two scoundrels in a series of bizarre, hilarious, and even suspenseful adventures. In a world, they knew too well before they lose their respective fortunes.
"

Stormy Sophie" the first novella of the series available on Amazon. Besides, the sequel:

"Money Galore"

is also available on Amazon. Subscribe to Stella's Easy Recipes. In conclusion, keep aware of all future publications. Soon the

Upcoming Stella's Cookbook,

Crazy Rich Kitchen Diary