Bonjour Never Land
5 Book Series
Authors: Stella Lemarque & Phillip Lemarqu
The authors are trained, professional chefs. The Master of the Provençal Cuisine Roger Verge trained chef Stella Lemarque. Phillip is the former creator of the famed West Los Angeles hot spot, "The Bicycle Shop Cafe." Like their characters, Sophie and Pierre, the authors worked as a couple in the homes of the Crazy Rich & Famous, including a stint at Michael Jackson's Neverland Ranch. Originally both from France, they currently reside in Los Angeles.
A Peek at Bonjour Never Land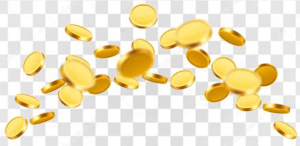 Click on those gold coins to get a glimpse at Sophie and Pierre's playground
Why Bonjour Never Land
Sophie and Pierre lose their respective fortunes. Their love sustains their dream, a * Mas* in Provence.  To live with love and freshwater "Vivre d'amour et d'eau fraîche" is fine for a while. Will soon need a permanent remedy. Sophie a professional chef finds the answer––cooking for private homes. An answer, which will propel the couple to extraordinary situations, bizarre, hilarious, and even dangerous & suspenseful adventures. The scoundrels could never have dreamed of how bizarre,
  t

he world they knew well before their misfortune, become their everyday life––the world of the Crazy Rich and Famous. The Series Bonjour Never Land depicts the scoundrels' adventures in this world hidden from most folks. Will the scoundrels as they became to be known achieve their dream?

Cap'n Hook is here get your copy today
A wacky cap'n entwined with "mucho" noggins of rum, leads the scoundrels on a 250-year-old chase of Cap'n Blood. Cap'n's wit leads tourists to dig and dig more sand to uncover,  the treasure laid out on his prized map acquired before the black hand sends the bearer an old pirate to the land of no return. On the light side, when onshore Cap'n entertains himself with crazy contraptions, a slide from his bedroom to the pool maybe? A great entertaining storyteller, which will make you wish to join Cap'n Square rigs cruising the Caribbean Seas.
Already published for your enjoyment
        
 Book-1 Stormy Sophie      Book-2 Money Galore      Book-3 Silver Fox

Bonjour Never Land 4-Book Series Now on Amazon
Clint Book 5 the closing chapter of the Series soon to be available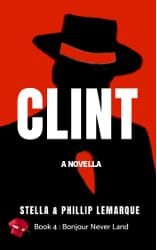 Book 5 will sway you to unconventional adventures with a pseudo-Hollywood Director, surrounded by pseudo-actresses—a pad overlooking the Mediterranean. Mafiosos and card games highlight the scene with raise of temper and fists flying around. Life-threatening words highlight the daily menu. The scoundrels escape these dangerous surroundings while teasing their palates in the most famous Provencal restaurants—a voyage in extravagant gourmet adventures.
 The last title of the Series Book 5 Clint In Progress
the CRAZY RICH KITCHEN DIARY
Launching of Stella's CookBook is slated for the Spring of 2024
                                                  
Herbs for Life Cinnamon Now on Amazon
 
If you enjoyed The "Devil Wears Prada," "Nannies Diary" and "Crazy Asians." Similarly, you'll love "Stormy Sophie," Book-1 of our series Bonjour Never Land. Sophie's hot temper and Pierre's complacency for a well-supplied wine cellar. Therefore it leads the two scoundrels in a series of bizarre, hilarious, and even suspenseful adventures. In a world, they knew too well before they lose their respective fortunes.
"Stormy Sophie" is the first novella of the series available on Amazon. Besides, the sequel: "Money Galore" is also available on Amazon. Subscribe to Stella's Easy Recipes. In conclusion, keep aware of all future publications. Soon the Upcoming Stella's Cookbook, Crazy Rich Kitchen Diary