Crazy Rich Asians
Kevin Kwan (Author)
Reviews
"A dizzy shopaholic comedy. . . . Wickedly delectable. . . . Offers refreshing nouveau voyeurism to readers who long ago burned out on American and English aspirational fantasies. . . . Hilarious." —Janet Maslin, The New York Times
"It's impossible not to get sucked into this satirical novel about the jet-setting lives of an enormous busybody family and its infinite Louboutin collection." —Glamour
"There's rich, there's filthy rich, and then there's crazy rich. . . . A Pride and Prejudice-like send-up." —People
"If this isn't the funniest book so far this year, it's up there. . . . Kwan, who grew up in Singapore, skewers his subjects deftly, stylishly, and completely—but with heart." —The Denver Post 
"Deliciously decadent. . . . This 48-karat beach read is crazy fun. . . . [Read] Crazy Rich Asians, on an exotic beach in super-expensive sunglasses." —Entertainment Weekly
"An unputdownably funny, original, modern novel. . . . I actually couldn't put this book down to eat or to watch Downton Abbey." —Plum Sykes, author of Bergdorf Blondes
Although Sophie and Pierre's goal is a purchase of a *Mas in Provence in the south of France. Will they ever achieve their goal among a slew of events they could have never imagined possible. Bonjour Never Land a 5-Book Series, and discover the hidden world of the Crazy Super-Rich, while laughing your head off at some of the craziest adventures in a world they knew well before loosing their respective fortunes.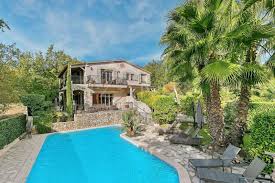 * A Mas is a farm in Provence
Besteatz a site dedicated to restaurateurs to be!
Backlinks
Gemma Chan Follows Her Heart in the Hilarious Romantic Comedy Crazy Rich Asians