Guacamole Recipe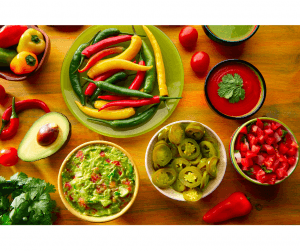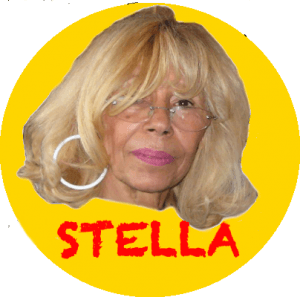 Guacamole 
Easy to make, and ready to enjoy! Just the way I like it. Dip it. Top it. Spread it!
HOT. BOLD & DELICIOUS!
For People: 4
Preparation: 10 minutes
INGREDIENTS:
2 ripe Hass avocados ( soft but not too mushy)
2 fresh squeezed lime juice
1 tsp  vinegar
2 tsp finely grated ginger
2 finely minced garlic
1 finely minced jalapeño (half if too hot )
2 green onions finely minced (green & white)
3 tbsp minced cilantro
3 plum tomatoes finely diced & seedless
Salt & pepper taste
Steps:
1/ Cut avocados in half, remove the pit squeezed in lime juice.  Scoop the flesh out with a spoon into a bowl, pour over the fresh lime juice. Use a fork to mash the avocado until mostly smooth but still chunky.
2/  Stir in the garlic, jalapeno, green onions, cilantro, ginger, vinegar and tomatoes. Salt & pepper to taste.
Serve immediately sprinkled with minced cilantro and green onion, or refrigerate with plastic wrap press down over the surface of the guacamole, removing air bubble preventing it from oxidation. Until ready to serve
Chef's Tip The easiest guacamole: Take 2 ripe avocados add juice of one lemon immediately to prevent browning and mixed in your favorite already made salsa.  If there is a 99c store in  your neighborhood, they offer a very good salsa, and you have the choice of regular or spicy, use the one to your preference. Enjoy For healthier chips Buy store tortillas, cut like  you would a pizza. Place the tortillas pieces on a flat oven baking tray and bake at 450o for 10 to 12 minutes (check often not to burn.)