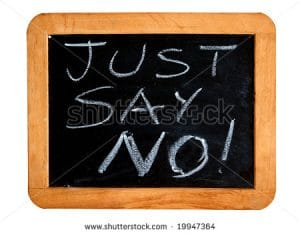 A bunch of old ladies gather for tea at Mr. & mrs. C 's home. One of those ladies give a short speech. "Say NO, to drug," then she sit back on her soft chair, she smiles as the other ladies applaud. She downs her coupe of champagne and smiles.
A job well done, this fund raiser will gather the few thousand of dollars, which will help to fund this lunch and more. Some of the  money left might dwindle to help some kid in the bario of Los Angeles.
All the ladies applaud the speaker, a job well-done.