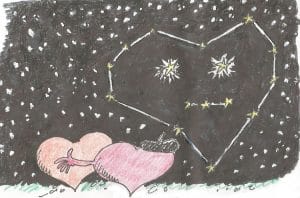 When Sophie took the turn on Foothill, my heart sunk — our life will not be the same anymore.
At the end of the dead end stood a castle of one thousand nights, where Mr. S was waiting for us.
From now on, Sophie and I, will be working for the rich and famous.