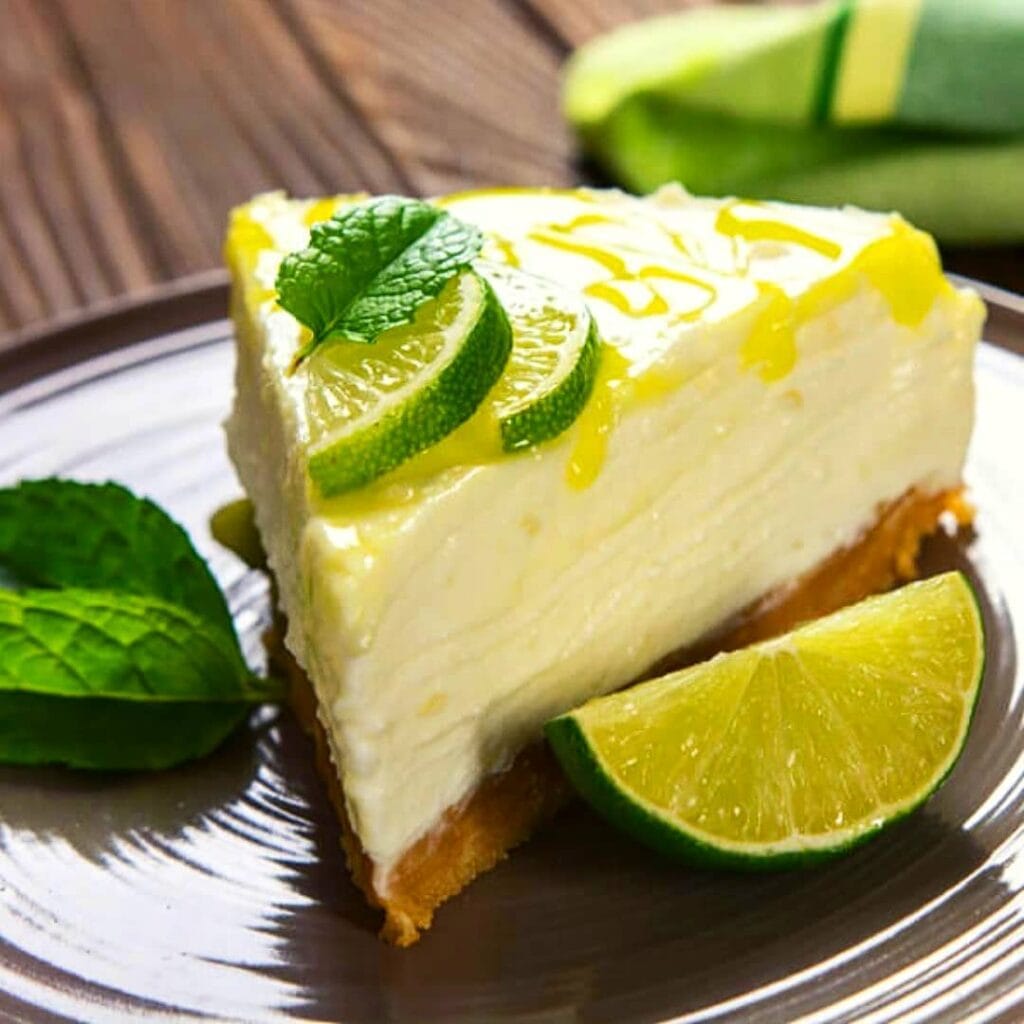 Total time 1 hr
Start with fresh Key limes, Florida ones are best. You can substitute for regular lime if you have to. In any case, use fresh lime juice.
We used Graham crackers for the crust. We used a meringue topping to top the pie.
Once cooled to room temperature, the pie can stay in the fridge loosely covered for up to two days.
Ingredients
1 (9″) pie
For the crust:
11 to 12 Graham crackers
2 Tbsp. sugar or honey
Pinch sea salt
5-to 6 Tbsp. unsalted butter melted
For the filling:
1 (14-oz.) can sweetened condensed milk
4 – 5 large egg yolks
1/2 pint. fresh Key lime juice
3 Tbsp. fresh lemon juice
For the topping:
Use a store meringue or make your own
Make the crust:
Step 1
Pulse graham crackers, sugar, and salt in a food processor until fine crumbs form. With the motor running, drizzle in melted butter and process until well combined. Transfer mixture to pie pan and press into bottom and up sides.
Step 2
Bake pie crust until golden brown and set 8–10 minutes. Transfer to a wire rack and let cool to room temperature, for about 20 minutes.
For the filling:
Step 3
Whisk condensed milk and yolks together in a large bowl. Add Key lime and lemon juices and whisk until well combined.
Step 4
Pour filling into crust and bake until center is just set about 15 minutes. Let it cool completely for 1 hour. Then to refrigerator and chill until cold for 1 hour.
Make the topping:
Step 5
Place meringue on top of the pie and serve.