Julius Caesar's Day
July is named after Roman dictator Julius Caesar (100 B.C.–44 B.C.). Caesar developed the precursor to the Gregorian calendar we use today. 
July Special Days
July 1 is Canada Day, a Canadian federal holiday that celebrates the creation of the Dominion of Canada in 1867. 
July 3 brings the start of the hot and sultry Dog Days of Summer!
July 4 is Independence Day (U.S.). On the fourth of July, we celebrate the adoption of the Declaration of Independence in 1776.
July 14 is Bastille Day, which commemorates the storming of the Bastille and the start of the French Revolution.
"Just for Fun" Days
July 11: International Town Criers Day
July 17: World Emoji Day
July 22: Spooner's Day
July 23: National Day of the Cowboy
July 27: Take Your Houseplants for a Walk Day
July Weather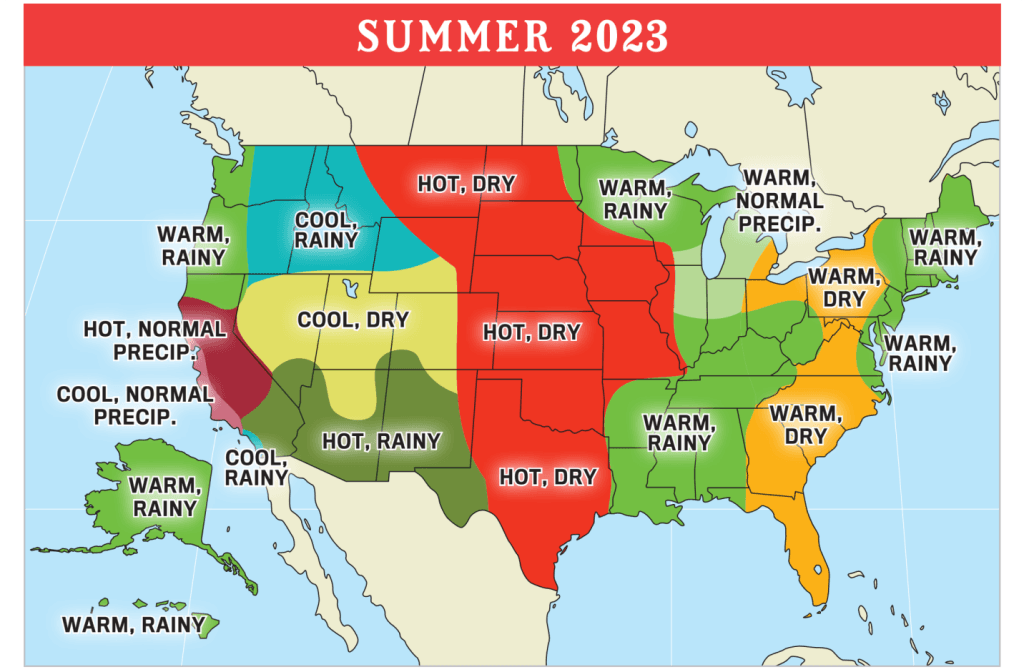 July 2023 temperatures, on average, will be near to above normal through most of North America but expect cooler temperatures out West across the Rockies and Great Basin and along the central and southern California coast. In terms of rainfall, much of the country has average to above-normal rainfall, especially in the eastern half of the U.S., and normal to below-normal rainfall in many of the western states.