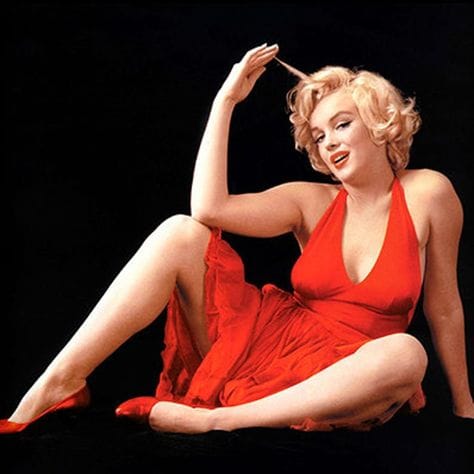 Marilyn's breathy voice and her pinup figure helped to bring her to become Hollywood's top actress of the Twentieth Century.
On May 19th, 1962 at a Democratic fundraiser Marilyn sang her sultry rendition of "Happy Birthday, Mr. President", wearing a dress by designer Jean Louis that gave the illusion she was naked.

Despite being known as one of the greatest sex symbols in pop culture history, Marilyn's personal life was plagued with drama. 3 months after the famous Happy Birthday Mr. President, she was gone.