Ingredients
100% Agave Gold Reposado Tequila 1.5oz

Cointreau or Grand-Marnier 0.25 of oz
5 oz Pomegranate juice and Lemon juice 1/2 &1/2

 

Ice cubes
Crushed sea salt on the glass edge
Grated lime & orange rinds
Lime wheel for garnish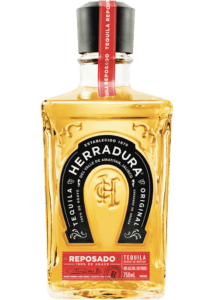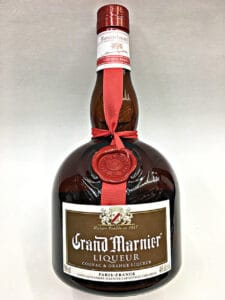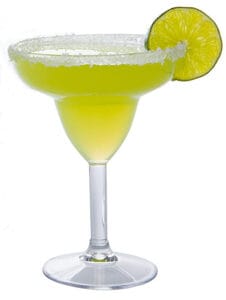 Steps
Add all the ingredients into a shaker with ice cubes, shake the darn thing until chilled.
Strain into the prepared margarita glass over fresh ice.
Garnish with a lime wheel and sea salt (optional).
Get a sip with your eyes closed, enjoy Nirvana.
Although many people reach for pre-made sour mix a no-no. We highly recommend using fresh juices. The end result is "Mas Grande."
The Margarita is one of the most popular cocktails in North America—for good reason. Combining the tang of lime and the sweetness of orange liqueur and the mixed flavored juices added to the distinctive strength of tequila,  Stella's  Margarita strikes all of the right keys.
Who invented the drink or which triple sec to use Cointreau or Grand-Marnier (the original Margarita used Cointreau.) 
There are many claims to the famous recipe, we have retained this one:
The margarita was invented in 1938 by Carlos "Danny" Herrera at his restaurant Rancho La Gloria, halfway between Tijuana and Rosarito, Baja California. It was created for one of his customers the dancer Marjorie King, who was allergic to many spirits, but not to tequila. 
Try Stella's version, memorize it, and you'll always impress.
Aging Tequila is more than as science it is a skill, aging in French oak barrels give the agave more complex results, which will excite palates with infusing new flavors to the aged product a good bodega is cool and produce the dark gold anejo. All 100% agave must be "Hetcho en Mexico," to be pure.
*

Our choice Herradura Selection Reposado or Suprema & Grand Marnier