The Rosé Craze
In the world of rosé, France dominates the market, in part thanks to the Kardashian, Kim, and Kourtney who have been primary instigator to snobbish Rosé laissez-faire while appearing on their show holding a glass of Provençȃle Rosé.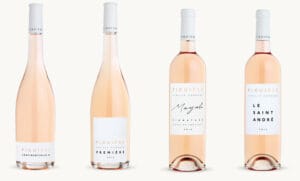 Provence is the leader, among a variety of fancy bottles. Those world winners taste of fresh fruits, crispy and dry. Relatively low in alcohol, these pale pink wines are made from a blend of Grenache, Cinsault, Syrah, and sometimes Mourvèdre. Tasting of red-currant fruits and just a hint of pepper, they bring summer in the winter.
The Mediterranean coast of Provence host four appellations, each yield distinct rosés.
Coteaux d'Aix en Provence allows Cabernet Sauvignon is the most structured. Coteaux Varois meanwhile is rounded, balanced, and often perfumed. It's the best choice that will last well into the winter.

Côtes de Provence produces a crisp all fruit with a touch of pepper, Sainte-Victoire and La Londe bring depth and richness.
Bandol, a small enclave from the seaside resort of the same name, is the most interesting, thanks to its use of Mourvèdre grapes.
The 2018 vintage or the richer 2019 vintage, both on the market now are excellent choices.
Summer Water 2019 runs for about $20 with the nose of a light cantaloupe flavor.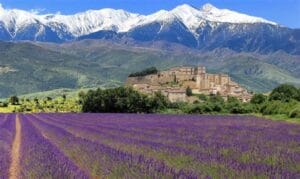 Le Pas du Moine 2018 $30 has a raspberry-flavor.
Figuière 2019 Grenache and Cinsault with the herbal character a great Rose with food
Chateau d'Esclans' Whispering Angel makes up 20% of all the Provencale roses wines drank in the U.S.
Add the herbs de Provence to your BBQ it is divine.