More on Burgundy Wines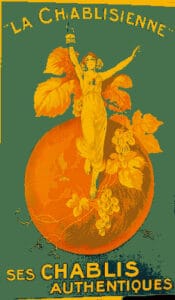 The Burgundy secret
The region was part of a vast, tropical sea, after a few hundred million years time helping the old seabeds transformed into limestone soils. It became the seal of Burgundy wines, with fossilized sea creatures.
The wine region of Bourgogne, although small has been one of the most influential in the world of wine. The Burgundy varietals of wines are among some of the most expensive labels in the world. They are Aligoté, Pinot Gris, Gamay and Sauvignon Blanc. The two primary ones to remember are PINOT NOIR (Bourgogne Rouge) & CHARDONNAY (Bourgogne blanc.)
For the local vigneron (winemaker) the varietal doesn't express the full character without the terroir (vineyard location of those grapes & soil, climate with their aromatic, complexity, elegance, to add to their character.)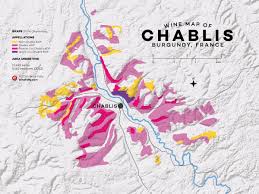 Burgundy is located in the east-central part of France. There are 5 wine-growing areas (excluded Beaujolais and Châtillonnais)
Chablis 
Côte de Nuits 
Côte de Beaune 
Côte Chalonnaise 
Mâconnais 
Today we will look at Chablis wine
Chablis is the region located furthest north and apart from the rest of Burgundy.  The grapes have been grown by monks who first started the vineyards in the 12th century. They grew the grapes for the Dukes of Burgundy. The French Revolution brought the vineyards back to the people. Today we have inherited organic winemaking, which is predominant in the region. Chablis wines taste like a mixture of citrus and white flower aromas, added with a touch of pear and minerality.
Our Selections

Jean-Paul & Benoît Droin, Chablis, 1er Cru Mont de Milieu, 2018 $34.99
This one was the best of those two, well worth the extra bucks, with strong citrus mixed with pear flavors and white flower aroma, prominent minerality added salinity.
J. Moreau & Fils Chablis 2019 $19.99

We tasted those two wines, excellent Chablis intense and fruity with aromas of mandarin and pineapple and a soft background of fresh almonds, with a pleasant minerality, saline in the final tongue, perfect with Belon mussels. Great with seafood and, goat cheese. Don't poo, poo pairing with Asian food, a thrill.