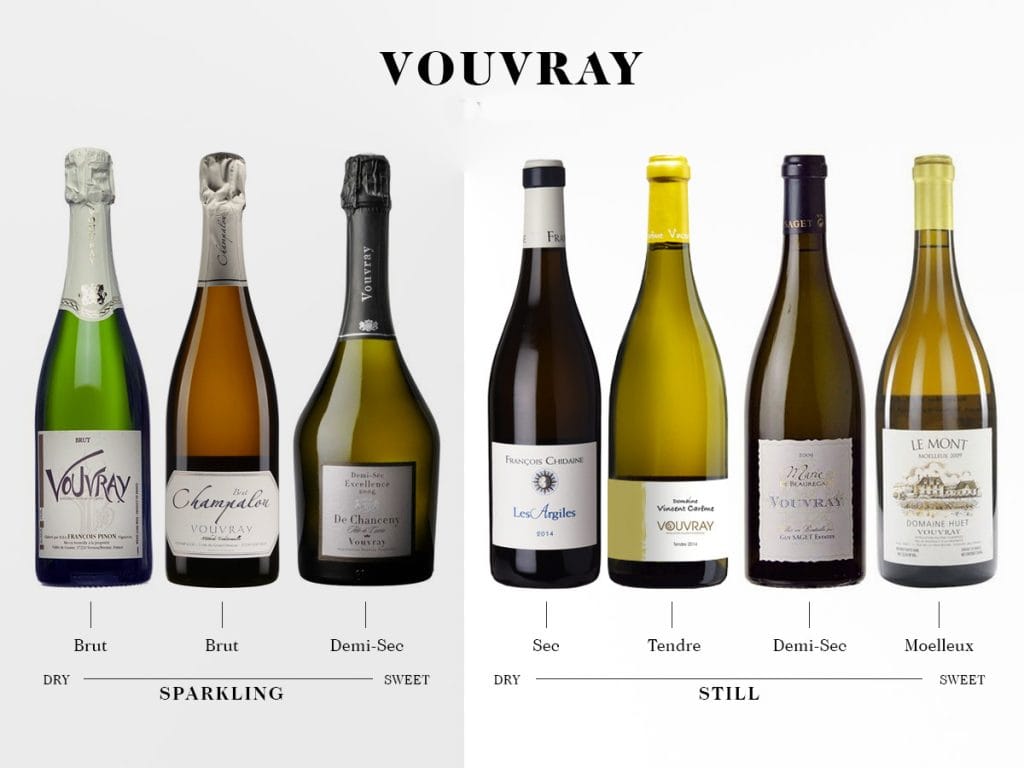 Vouvray is a white wine made of Chenin Blanc grape. The vineyards grow along the banks of the Loire River near Tours—the variety of wines run from dry, sweet, still to sparkling. Vouvray lovers are enthused about its floral aromas, and the tongue is always overwhelmed with boisterous flavors and an immediate wish for more.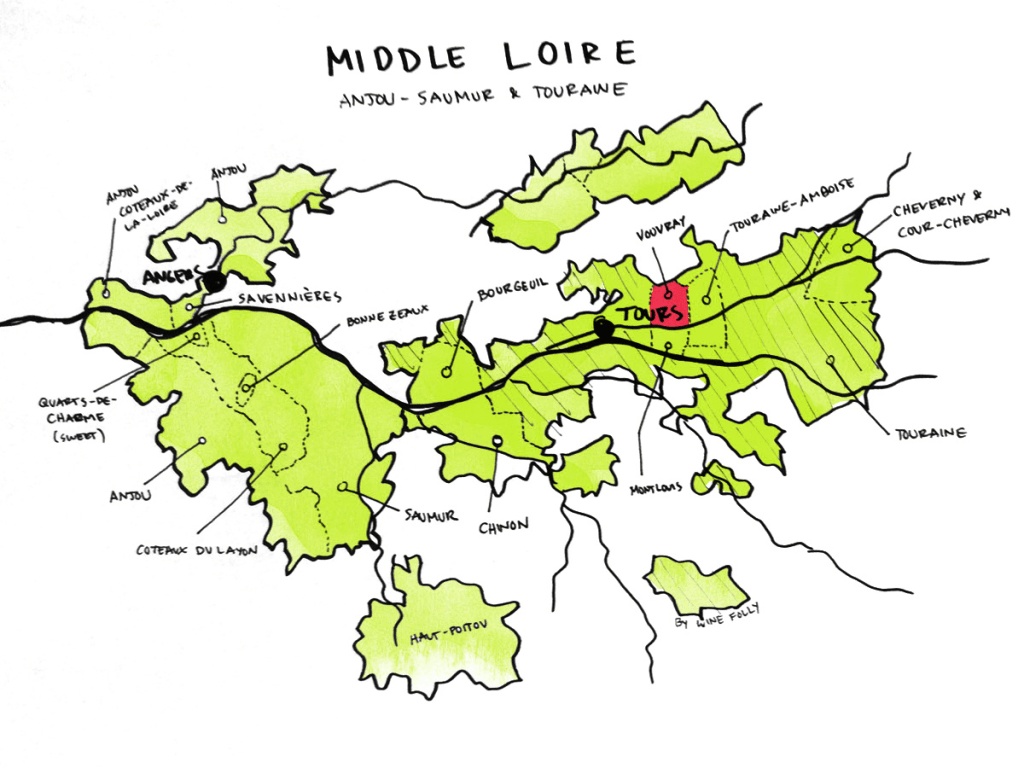 Wines range in color from medium straw to gold. Aromas are moderately intense with pear and apple flavors. The wines can be dry, fruity, to sweet, depending on the style.
The styles
Sparklings are made using the same method as the Champagne wines. They come BRUT: Dry, Demi-Sec" Sweet
The Still Wines:
Sec: Dry (wines with less than 8 g/L of residual sugar).
Tendre: Off-Dry. Originally "Sec-Tendre," meaning "tender dry," these wines have a touch more sweetness to give the wines a fruity profile and a less austere style.
Demi-Sec: Sweet. Noticeably sweeter Vouvray often with sweet apple
Moelleux: Very Sweet. The richest, most concentrated Vouvray with sweet, creamy apple and pear
Notes: The best producers make wines with much acidity. This will allow them to keep in cellars for several decades. 5 years or more is not unusual.