Cognac is not Brandy by 6 lengths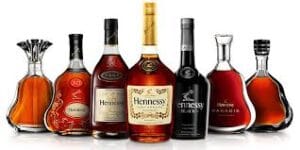 Both are made from grapes, and actually from white wine. Cognac must be made in the Cognac Region of France.
Cognac is used in many classic cocktails and is one of the oldest spirits in the world.
Cognac is to Brandy what Champagne is to sparkling wine.
We can construct a pyramid that goes like that: Brandy, Cognac, then Cognac Fine Champagne. Why is the world champagne used with Cognac? Because the world's champagne comes from the Latin 'Campania,' which means rolling hills. The soil structure of the champagne region is very similar to the Cognac region.
In the six regions of the champagne terroir. Right in the Center –– Grande Champagne and Petite Champagne. Remy Martin who has been around close to 300 years, can call itself 'Fine champagne' since it uses grapes from these two central parts only.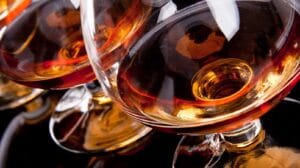 The largest part of cocktails recipes uses Cognac in one way or the other. One of the most famous Side Car, which was made famous at the Ritz Hotel in Paris, then The Savoy in London. It has three basic ingredients and follows the rule of 2-1-1. Two strong, one sweet, one sour, which has been the basis for most cocktails –– Margaritas, Daiquiris, Cosmopolitans.
VXOP is great for cocktails, on the other hand, a Side Car will never be made with a Remy Martin XO. Cocktail, yes, but don't bruise the spirit. For the purist Cognac is only drank neat.
F Y I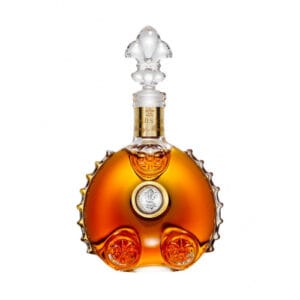 XO: [Extra Old] which is aged a least 10 years goes for $180
VSOP: [Very Superior Old Pale]
Vintage: Cognac blended using only a single, specific year's harvest. It is not necessary that the labeled year is the same as the vintage year.
Paired with food, like Parmesan and dark chocolate. coffee beans, candied orange
A great Cognac for cocktails Pierre Ferrand Ambré $50
'Hine VSOP' around $55
Best bang-for-your-Buck "Paul Beau VSOP" $50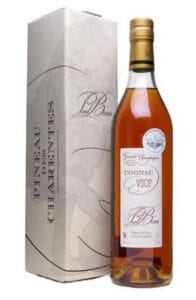 The best value in Cognac but even in the whole distilled spirits with its 20years in oak kegs Dodognon 20 Year Vieille Reserve Cognac
D'ussé XO with its sexy bottle and great rounded XO characteristics of dried stone fruits and dark chocolate. $250