Médoc, wine-producing district, southwestern France, on the left bank of the Gironde River estuary, northwest of Bordeaux. Vines were already being cultivated on the land around Saint-Estèphe in Roman times.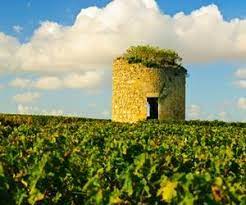 In the Middle Ages, the wine business expanded, thanks to English buyers who regularly came to the port of Bordeaux for their wine. The draining of marshland, which began in the 17th century, made larger areas of land available for cultivation.
As the practice of viticulture developed, the connection between the region's gravelly soil and the wine it produced became clear. The Médoc was perfectly suited to wine production, and virtually all the vineyards of Médoc were planted by 1760.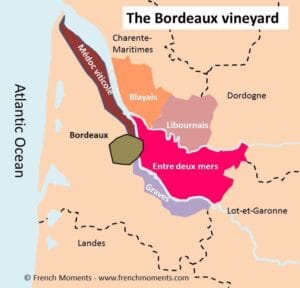 Today the undulated plain extending for more than 50 miles southwest of Bordeaux is today renowned Médoc vineyards. Varietal: Cabernet Franc, Cabernet Sauvignon, Carménère, Merlot, Malbec, and Petit Verdot.